STAY UP-TO-DATE WITH REBECCA!
THANK YOU FOR YOUR SUPPORT!
I am grateful for the opportunity to serve the people of Ward 2 and I hope to earn your support for my re-election.
I'm running because I love St. Paul and I want to keep working to make it an even better place. Over the last eight years, we've made tremendous progress. We've built more affordable housing and shelter and we're working on strategies to combat homelessness. We're tackling gun violence with approaches that are proven to work, now and in the long term. We've cut red tape so small businesses can open in our neighborhoods, lowered speed limits to make our streets safer, and expanded free activities for kids in our libraries and rec centers.
We've got a lot more to do. I'm excited to keep working with you to make our city a place where all children get off to a great start, housing and jobs are abundant, and families feel safe in neighborhoods they love. I hope you'll join me!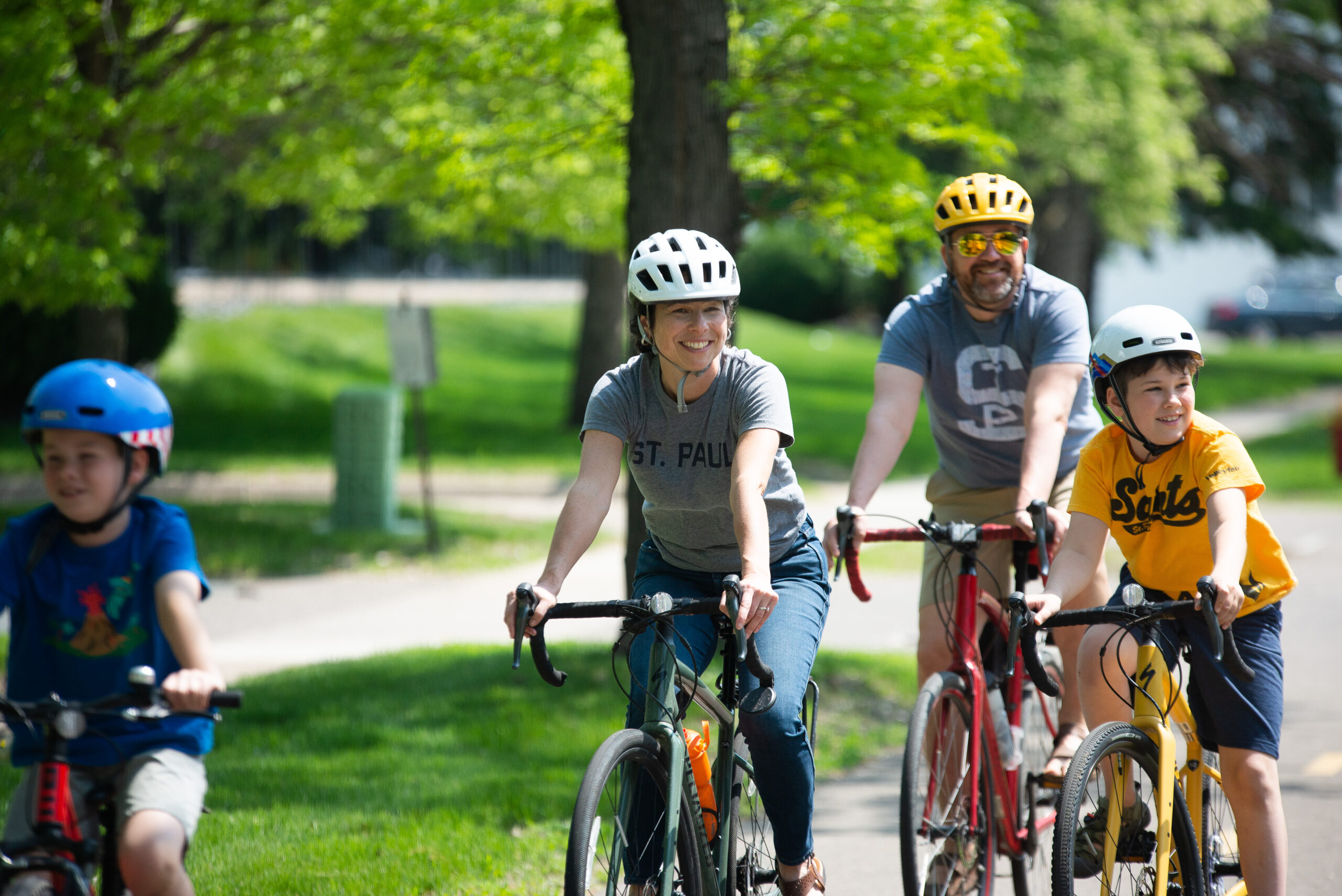 Creating Safe & Welcoming Neighborhoods
Our neighborhoods are our greatest asset. Rebecca believes in safe, healthy neighborhoods where you can get around easily on foot, on a bike, with a stroller and in a wheelchair and in a car, where you can walk to local stores, parks and entertainment, and where police are responsible to citizens for respectful service.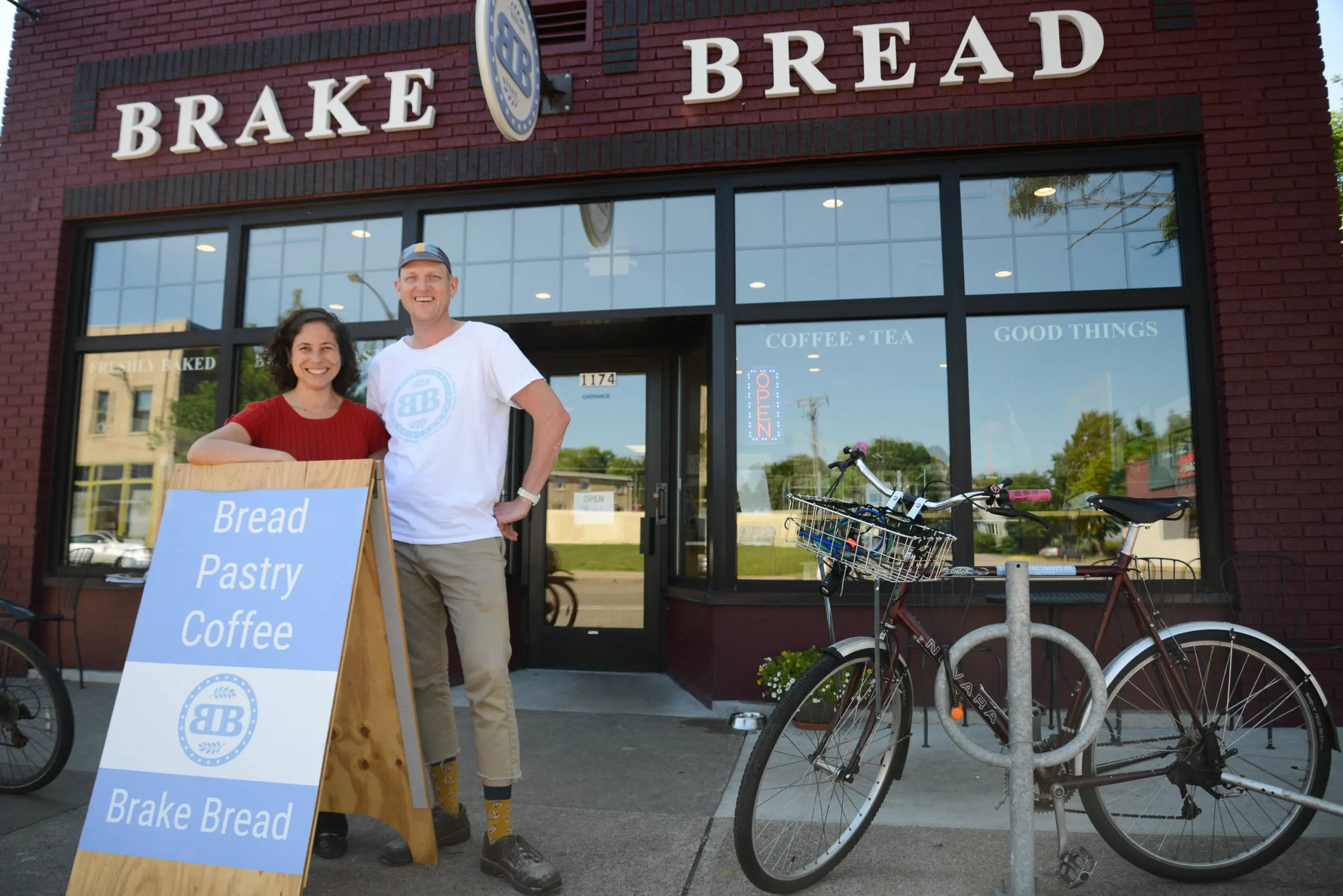 Growing Great Jobs
Saint Paul's vibrant and diverse businesses make our community great. Rebecca believes in supporting and celebrating our businesses and in making it easier for entrepreneurs to create jobs in Saint Paul.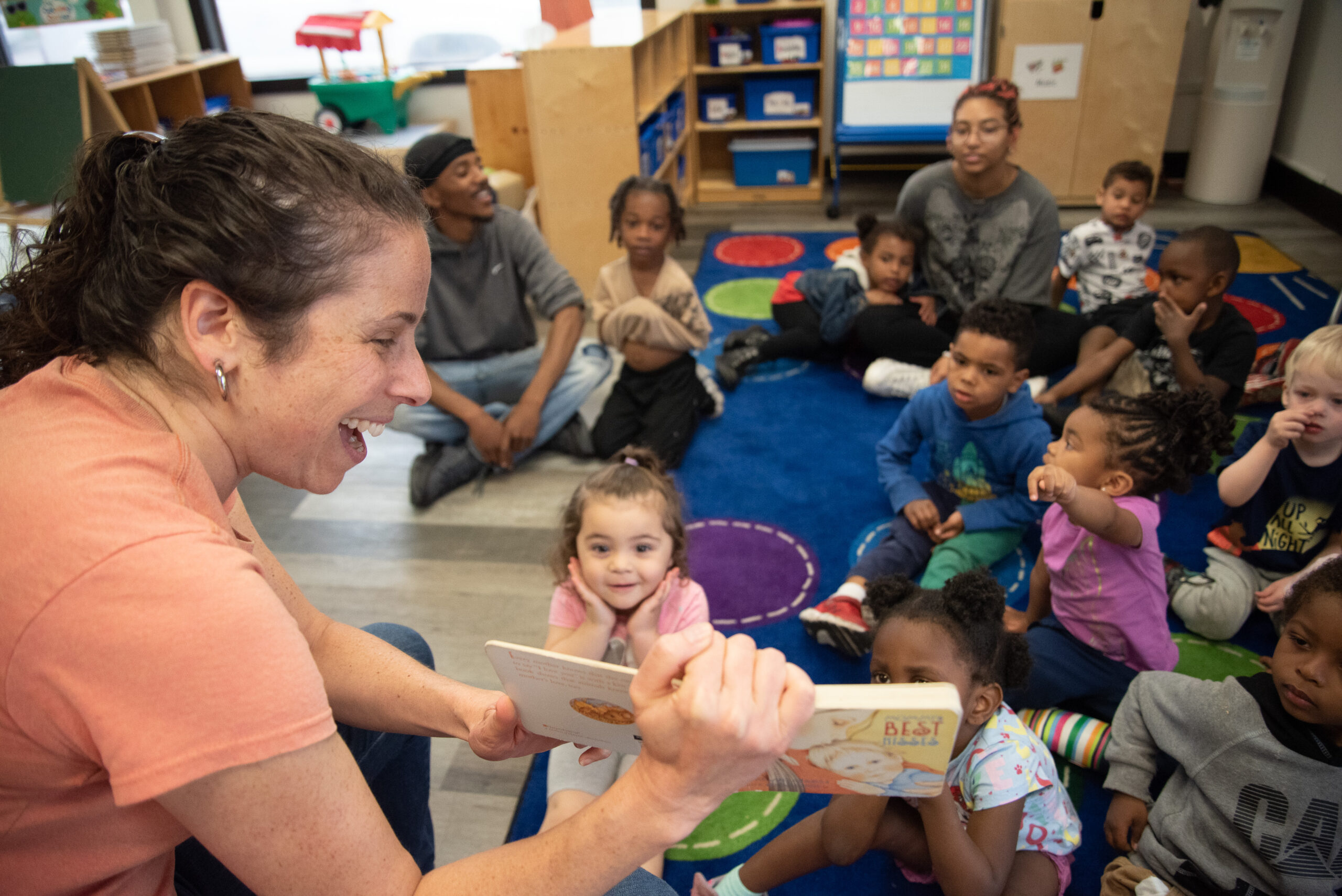 Investing in our Youth
As a former middle school science teacher and a mother of two, Rebecca is deeply invested in creating opportunities for young people.  She is leading the charge to create Saint Paul 3K, which will expand access to high-quality preK for all 3- and 4-year-olds in Saint Paul.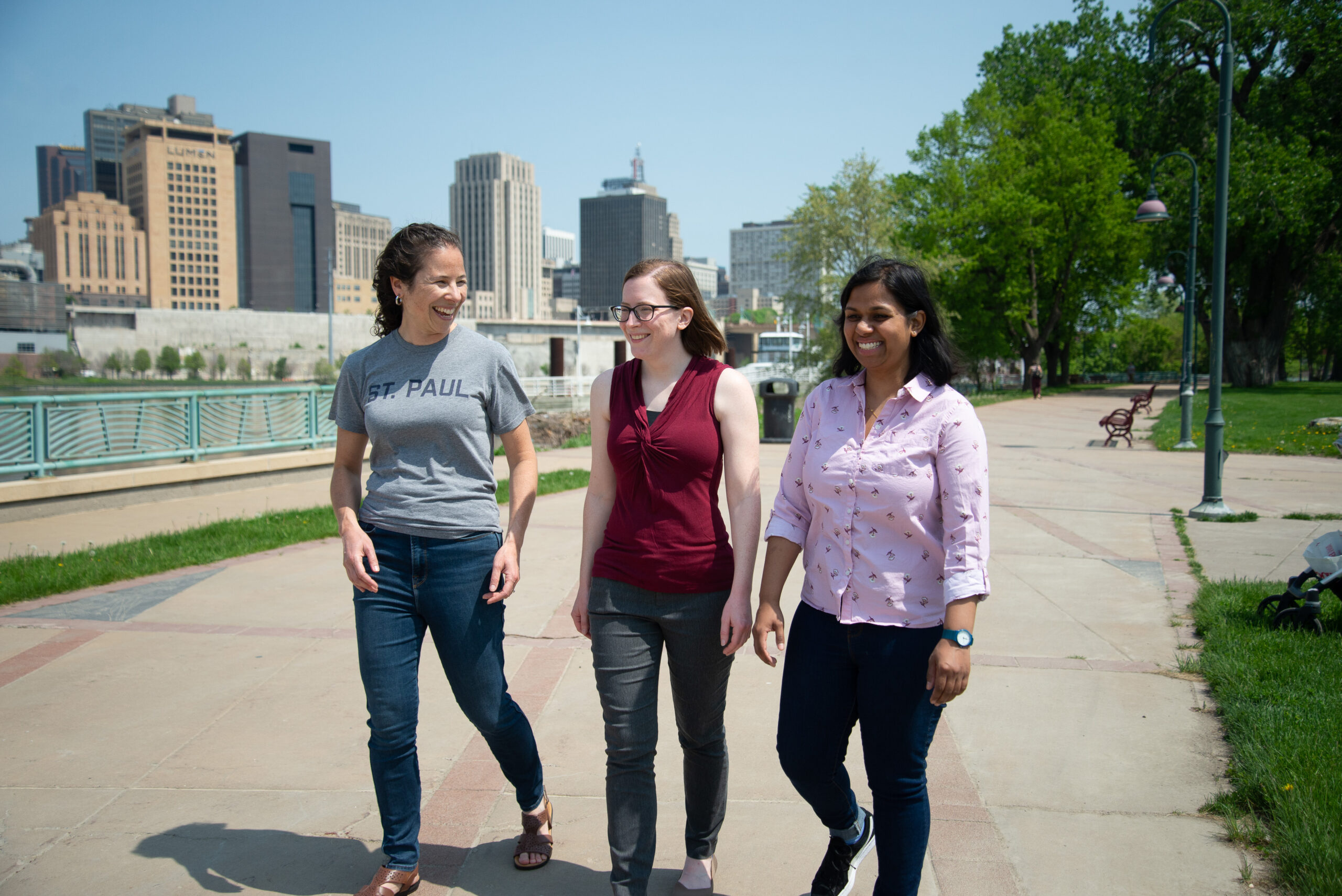 Building a Just City
Saint Paul is an incredible place – but not everyone is sharing in the wealth. Too many of our residents struggle every day against the burdens of poverty, inequality and discrimination.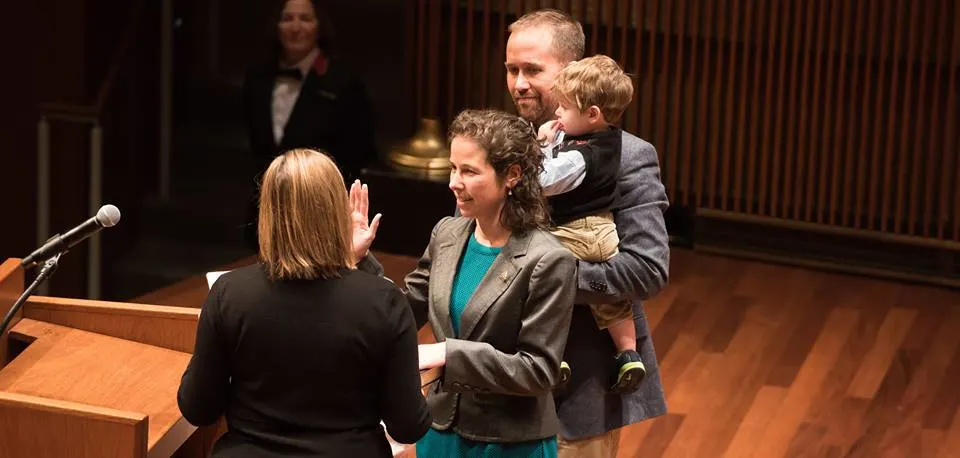 Accessible and Responsive Government
City Hall should be accessible to the people it serves and elected leaders should be easy to reach and accountable for results. Rebecca gets out of the office and into the community regularly.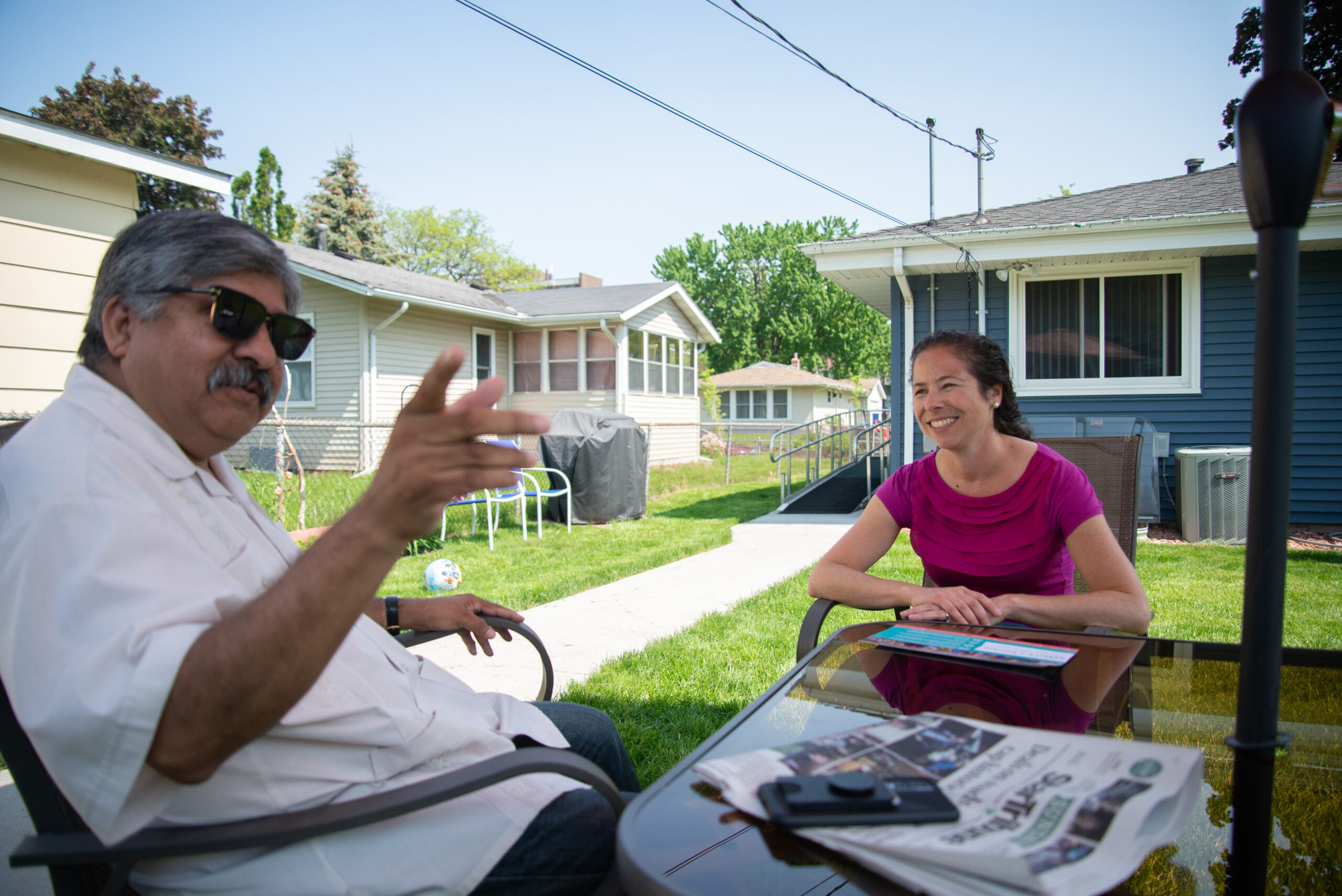 Housing for All
As Saint Paul faces its most serious housing crisis in a decade, Rebecca has been fighting to expand the supply of affordable housing and to allow additional housing options such as Accessory Dwelling Units.
ABOUT REBECCA
I am a proud resident of St. Paul's West Side, a community builder, an incurable optimist, a wife and a mom. I like to work hard, to wake up early, to think deeply about policy issues, to see all sides of a problem, to listen, to get things done.
From an early age, my family and my faith instilled in me the importance of working hard to improve my community. My parents served veterans as doctors at the VA Medical Center and spent their after-work hours giving back to the community – helping build a neighborhood playground, raise money for a local high school, and assisting neighbors with…