Investing in our Youth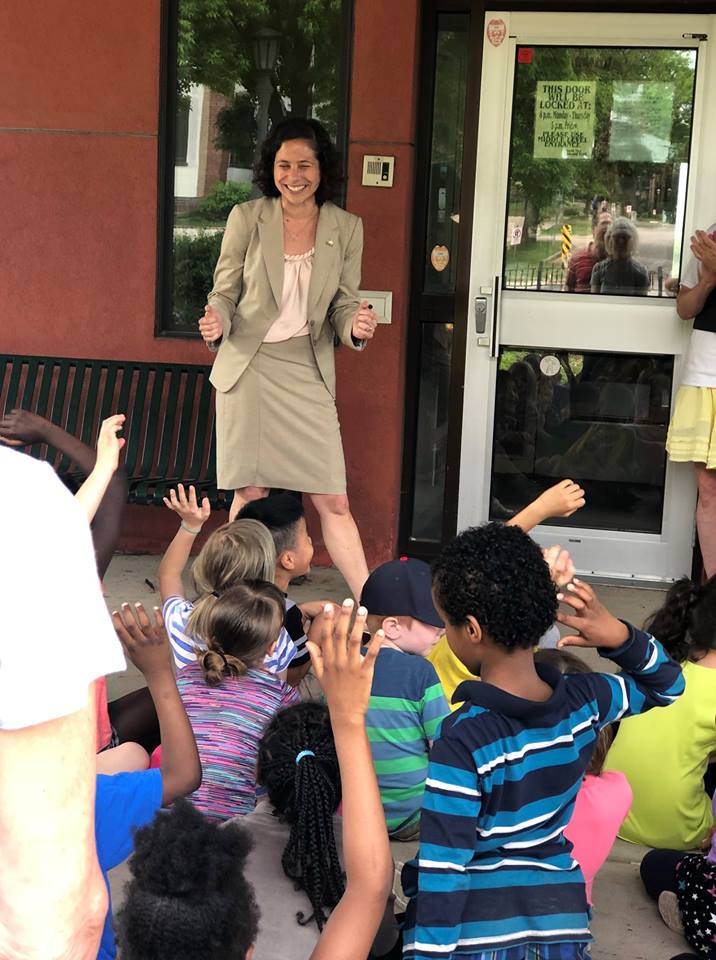 As a former middle school science teacher and a mother of two, Rebecca is deeply invested in creating opportunities for young people. She is leading the charge to create Saint Paul 3K, which will expand access to high-quality preK for all 3- and 4-year-olds in Saint Paul. Rebecca is a strong voice on the Council for the city's Right Track youth employment program and she has consistently supported increased funding for Parks and Recreation programs that are free to all kids in the City. Recently, Rebecca worked with young people to redesign the City's "Youth Fund" and target its investments to the kids who need it most.
Achievements
Saint Paul 3K - Ensuring that every child gets off to a strong start is one of the smartest investments we can make in the future of our city. Today, high-quality, affordable child care is out of reach for many Saint Paul families, which makes it harder for parents to enter the workforce and leaves many children unprepared for kindergarten. Rebecca is leading a team from the City, Ramsey County, St. Paul Public Schools and other organizations to create Saint Paul 3K, a citywide system of early learning that will create more high-quality child care spots and help parents afford the cost of quality care.
Youth Fund - Saint Paul's "Youth Fund" directs 10% of all charitable gambling proceeds to non-profits serving young people in Saint Paul. Rebecca worked with the young people in St. Paul Youth Services' Youth Power program on redesigning the Youth Fund to prioritize organizations that serve low-income young people and young people of color. The new program guidelines also require organizations to reduce barriers to access for young people, such as transportation, and demonstrate results in order to continue to receive funding.
Menthol and Flavored Tobacco - Keeping young people safe and healthy is our first priority as a community. One of the greatest threats to young people's quality of life in every St. Paul neighborhood is tobacco, especially menthol and other flavored tobacco products which make it easier to start smoking and harder to quit. The tobacco industry has been preying on young people, especially young people of color, for generations and these flavored products are some of the most addictive of all. Working with the Association of Non-Smokers Minnesota and other allies, Rebecca supported an ordinance restricting menthol and flavored tobacco products to tobacco shops and liquor stores with tobacco licenses, and she led the Council's effort to cap the number of tobacco licenses citywide.
Free Rec Programming - Rebecca supports free recreational programming citywide so that all kids can participate in Parks and Rec activities regardless of income. Rebecca has consistently supported additional funding for the Parks and Rec Department to provide free recreational activities. She is also working with Parks leadership to ensure that all programs are high-quality and that they are serving kids from all backgrounds, languages and parts of St. Paul.
Right Track - The City's youth employment program, Right Track, provides high-school youth with high-powered summer jobs that help young people learn career skills and build a personal network. Rebecca regularly hires Right Track interns in her own Council office and she is a strong voice on the Council for increased funding for the program.