Housing for All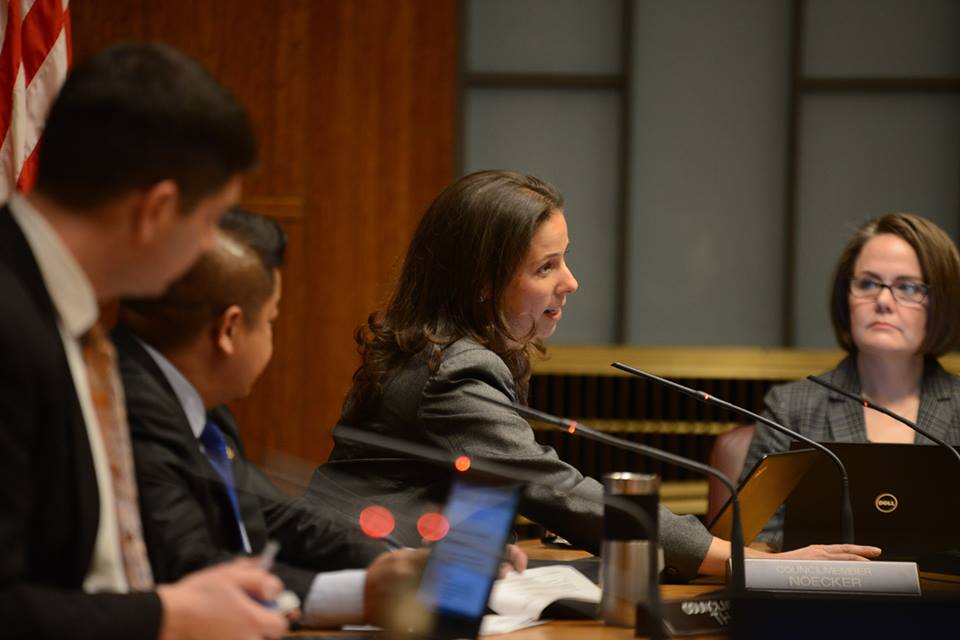 As Saint Paul faces its most serious housing crisis in a decade, Rebecca has been fighting to expand the supply of affordable housing and to allow additional housing options such as Accessory Dwelling Units. In 2017, she led an effort to create an emergency winter homeless shelter which provided 50 additional beds in a safe, dignified setting for downtown's most vulnerable residents.
Achievements
Affordable housing - Housing is one of our city's greatest challenges. Rebecca has been a strong supporter of affordable housing, fighting for new affordable units in the former Pioneer Press Building and on the West Side Flats, advocating for a permanent Housing Trust Fund and researching policy changes such as inclusionary zoning and community land trusts that will allow more people to afford their own homes.
Winter Safe Space - The number of people experiencing unsheltered homelessness in our community is on the rise. Recognizing that our current shelter capacity was not enough to meet the need, Rebecca convened colleagues from Ramsey County, Catholic Charities and the St. Paul Foundation to create the Winter Safe Space, an emergency shelter for men and women who would otherwise spend the night in the skyway or on buses and trains. Opened in 2017 with 50 beds, the Winter Safe Space is being expanded this winter to 64 beds and includes case management to help clients connect with longer-term housing.
Outside In - Homelessness is a complex problem and solving it will require cooperation between governments at many levels, social service providers, the business and philanthropic communities, transit providers and more. Outside-In is a collaboration of those parties that seeks to end unsheltered homelessness in downtown Saint Paul. Rebecca serves on the governance committee of Outside-In and has supported the group in its efforts to add street outreach workers and to involve the State of Minnesota in developing a regional strategy to prevent and end homelessness, since no one city can do it alone.
Community Conversation on Homelessness - Ward 2 constituents are deeply concerned about the problem of homelessness but many don't know what is causing the problem or how they can get involved. In the winter of 2017, Rebecca worked with the Capitol River Council to convene a Community Conversation on Homelessness to help residents better understand what it's like to be homeless, what factors are causing homelessness to rise, and how they can help. Held at Union Depot, the conversation attracted over 200 people to participate in small-group discussions with elected officials, service providers, police and more.