Creating Safe & Welcoming Neighborhoods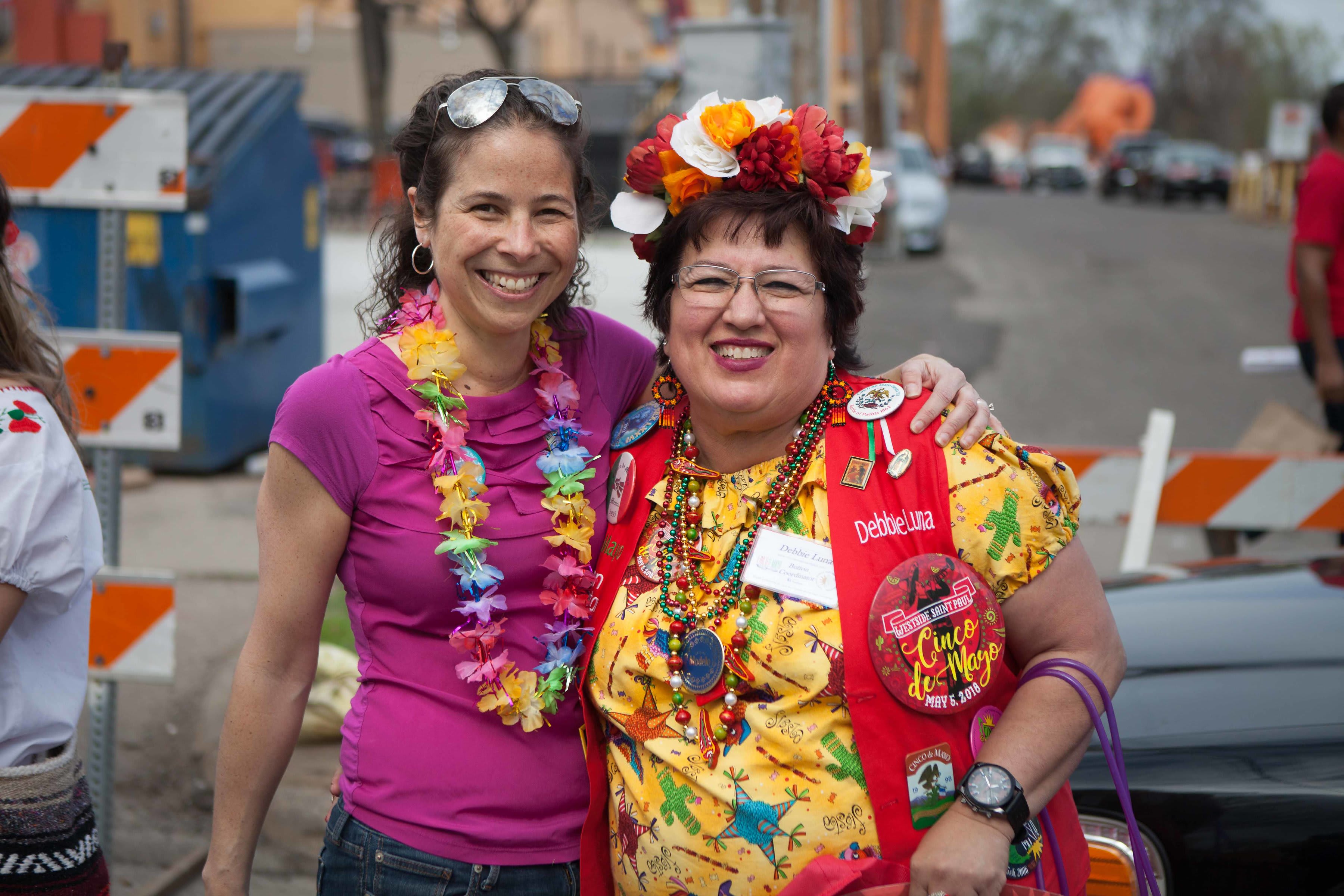 Our neighborhoods are our greatest asset. Rebecca believes in safe, healthy neighborhoods where you can get around easily on foot, on a bike, with a stroller and in a wheelchair and in a car, where you can walk to local stores, parks and entertainment, and where police are responsible to citizens for respectful service. Under Rebecca's leadership, the City has invested in commercial vitality on the West Side, enhanced security systems at Linwood Recreation Center, new sidewalks and improved playgrounds at Parque Castillo and Cherokee Park. Rebecca led the effort to make downtown skyways safer and cleaner and to implement a customer-service survey to hold police officers accountable for the quality and courtesy of their interactions in our neighborhoods. Rebecca is an advocate for transit investments, such as the Riverview Corridor streetcar project, and for expanded bike lanes throughout the Ward, including completion of the Capital City Bikeway. To keep tobacco out of the hands of our kids, Rebecca supported restrictions on sales of menthol tobacco and led the effort to cap the number of tobacco stores citywide.
Achievements
Commercial Vitality Zone on the West Side - Under Rebecca's leadership, the City has designated $325,000 to be invested in the West Side. The funds will be used to improve pedestrian safety and enhance the streetscape along Cesar Chavez St.
Skyway Ordinances - As co-chair of the newly formed Skyway Vitality Work Group, Rebecca led the effort to update and clarify the downtown skyway code of conduct to ensure safety and security for everyone using the skyway system. New signs have been posted throughout the skyways so that the expectations are clear to all. Rebecca also worked with the Skyway Governance Advisory Committee to create a more streamlined process for collecting resident and employer suggestions and making future improvements to the skyway system.
Security Cameras at Linwood - In response to community concerns about group fights at Linwood, Rebecca worked with the Parks & Recreation Department to find additional funds to install security cameras at Linwood Recreation Center.
Tobacco limit - When the City Council restricted menthol sales to liquor stores and tobacco shops, Rebecca was concerned that this would make tobacco licenses more lucrative and would lead to the proliferation of tobacco shops. Rebecca worked with her colleagues and the Association of Non-Smokers Minnesota to pass an ordinance that caps the number of tobacco licenses in the city at 240 (the number of licenses issued at the time the ordinance passed). This cap on licenses will help keep our neighborhoods healthy and will prevent unintended consequences of the menthol restriction.
Riverview Corridor - As a member of the Policy Advisory Committee for the Riverview Corridor, Rebecca advocated for a data-driven approach to selecting the transit mode and voted in favor of "modern streetcar" as the locally preferred alternative. She also authored a resolution, which passed unanimously, calling for pedestrian safety and streetscape improvements to occur along W. 7th Street in conjunction with the transit work.
Capitol City Bikeway - Biking around town with her kids has made Rebecca very aware of the challenges of biking safely in many part of St. Paul, and especially downtown. Rebecca has been an avid supporter of the Capital City Bikeway and has been advocating for its completion since the first leg was opened on Jackson Street in 2017. Working with Mayor Carter's administration, Rebecca helped create a timeline for fully funding and completing the project by 2023.
Speed limit resolution - In response to constituent concerns, Rebecca coauthored and passed a resolution lowering speed limits on portions of Cesar Chavez and Wabasha Streets to make it easier for pedestrians to cross these busy thoroughfares.
Police Customer Service Survey - Although the St. Paul Police Department's motto is "trusted service with respect", many Ward 2 residents continue to feel that they do not receive courteous service from police. To address this issue, Rebecca worked closely with Chief Todd Axtell to design a customer service survey to be completed by St. Paul residents after they interact with police. The survey allows respondents to rate their interactions with a specific officer and give feedback that is used in training and performance evaluations.