Accessible and Responsive Government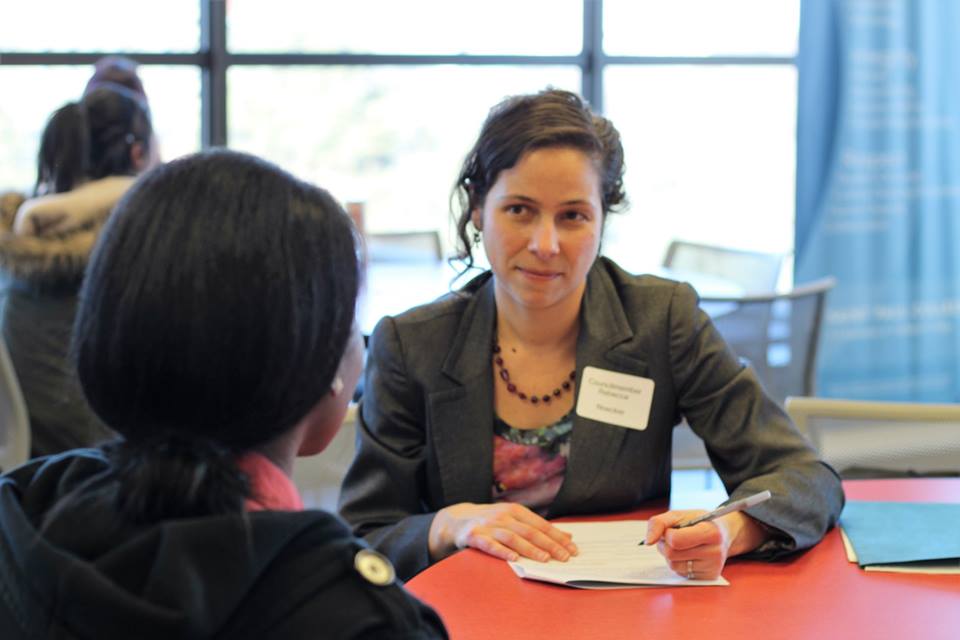 City Hall should be accessible to the people it serves and elected leaders should be easy to reach and accountable for results. Rebecca gets out of the office and into the community regularly to connect with constituents through Community Coffees and Happy Hours and she pushes for transparent processes and results-oriented decisions on the Council.
Achievements
Community Coffees, Happy Hours + Virtual Lunch Chats - Three times a month, Rebecca holds these informal conversations where community members are invited to drop in and share their ideas and concerns for the ward. Coffees and Happy Hours rotate to different local businesses in each of the ward's neighborhoods and Virtual Lunch Chats are held monthly on Facebook so constituents can connect with Rebecca and one another without leaving home or work.
Transparent Voting - When Rebecca took office in 2015, the City Council had a very confusing voting process. When a vote was called at a Council meeting, the City Clerk would quickly read the list of Council members' names and, if no one yelled "nay", the item would be approved unanimously. This meant Council members could vote on dozens of important items in a single meeting without ever saying a word - and it made the meetings extremely confusing for the public. Rebecca's first resolution, two months after taking office, changed the Council's voting method to the traditional "aye" and "nay" used in most meetings - a small step toward greater transparency.
Council Strategic Planning - Rebecca believes in a politics of action - and getting things done in government means working together effectively. In 2017, Rebecca worked with then-Council President Russ Stark to plan the first-ever Council strategic planning retreat where Council members had a chance to share their goals for the year and find areas of commonality where they could work together. Now as Council Vice President, Rebecca works closely with Council President Amy Brendmoen to plan Council work sessions, policy briefings and informational presentations, and to continuously improve Council processes to get work done more efficiently.